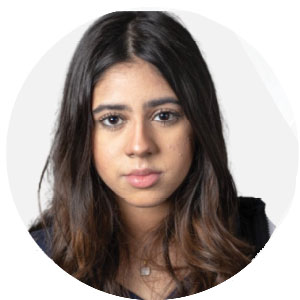 Alayna Majid
TNS Beaconhouse School, Lahore 
MYP: 36
University of Virginia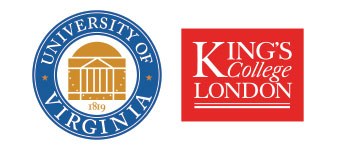 Alayna's Path: Artistry to Ethics at a Liberal Arts College
Immersed in a vibrant array of diverse interests and fueled by the unwavering support of her father, Alayna Majid embarked on a transformative journey that showcased her multifaceted talents and unwavering commitment to ethical engagement. From an early age, her innate love for fashion and style flourished, propelling her into the captivating world of illustration. With a deft hand in sketching and mastery of Photoshop, Alayna's artistic expression became a testament to her creativity and ability to captivate audiences. Simultaneously, her lifelong passion for music found its rhythm in the mesmerizing beats of the drums. Emulating the explosive playing styles of renowned drumming legends like Travis Barker and John Bonham, Alayna emerged as a dynamic force, renowned for her immense skill and electrifying performances behind the kit.
Yet, Alayna's extraordinary journey extended far beyond the realms of creative pursuits. It was her deep-seated commitment to ethical engagement and making a meaningful impact that propelled her to engage with the world in transformative ways. At the Bazeecha Trust, an organization established in the aftermath of the devastating 2005 earthquake, Alayna led vocational training sessions, empowering underprivileged female students and helping them gain essential skills for financial independence. Her dedication to promoting gender equality and empowerment shone brightly, leaving an indelible mark on the lives of girls and women who found solace and hope through her initiatives.
In yet another impactful endeavor, Alayna lent her talents to the Ghurki Trust teaching hospital, where she made significant contributions to the management of the CyberKnife Project. This groundbreaking initiative offered non-invasive treatment for both cancerous and non-cancerous tumors, providing a ray of hope to destitute civilians battling life-threatening conditions. Through her work, Alayna honed her interpersonal skills, gained invaluable exposure to the real-world challenges faced by patients, and deepened her empathy for those in need.
As Alayna's journey unfolded, her entrepreneurial spirit flourished, leading her to become an integral part of her family's business, Hustle n Holla. This clothing brand, dedicated to sustainable denim, provided Alayna with the platform to showcase her creative skills and contribute to the development of effective marketing strategies. Guided by her business acumen and passion for sustainability, she played a pivotal role in driving the brand's success and fostering a culture of ethical practices.
Alayna's exceptional experiences and unwavering commitment cultivated an ambition that propelled her to pursue early admission at the University of Virginia (UVA). Renowned as a "public ivy" since 1985, UVA stood as a beacon of academic excellence and intellectual rigor. Despite not having an SAT score and with a 36 MYP score in her IB, Alayna's exceptional achievements and unwavering determination secured her early undergraduate admission at UVA. This prestigious institution, ranked #25 in the Best Colleges and National Universities list according to US News, beckoned her to immerse herself in a vibrant community of scholars, where she would continue to fuel her intellectual pursuits and contribute to the spirit of innovation and growth.
As Alayna prepares to embark on this transformative chapter of her academic journey, her unwavering commitment to creativity, compassion, and ethical engagement shines resplendently. With each endeavor she undertakes, she illuminates the path for others, inspiring them to embrace their passions and make a positive impact on the world. Alayna's indomitable spirit, coupled with her intellectual curiosity and commitment to ethical practices, positions her as a catalyst for change, propelling her towards a future defined by creativity, empathy, and sustainable innovation.
Dignosco does not discriminate against students based on their grades or extracurricular achievements and believes in providing a fair chance to struggling students through our quality priority plus service. This has allowed us to shape the college counselling culture in Pakistan since 2009 being the only college counselling firm with over 100 Ivy League and 33 Oxbridge admissions. We believe in providing integrated college advice which helps us deliver against the odds and sustain exponential impact by empowering lives.