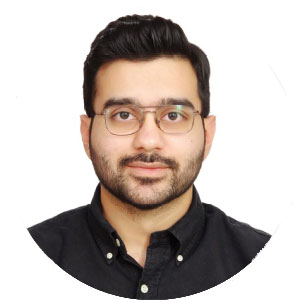 RAFAY AHMAD
US Berkeley, BA in Economics & Sociology
GMAT: 720
Cornell University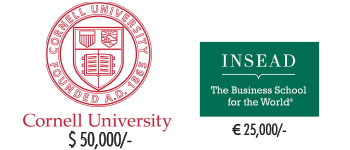 Following the completion of his degree at UC Berkeley in 2019, Rafay Ahmad embarked on a remarkable professional journey, delving into the world of sovereign credit ratings across the Middle East and Africa. Based in the vibrant city of Dubai, he joined the esteemed ranks of Moody's, where he tirelessly navigated the intricate complexities of emerging markets finance. Fueling his drive is a deep-rooted passion for the convergence of finance and the transition towards a carbon-neutral future. Motivated by this powerful intersection, Rafay now sets his sights on an MBA program nestled in the idyllic town of Fontainebleau, just outside Paris, as he seeks to chart his next steps in this exciting realm.
While Rafay's educational foundation can be traced back to his formative years at Choueifat, it is the fire in his heart that burns brightly, inspired by the remarkable legacy of his grandfather. A trailblazer in his own right, Rafay's grandfather responded to the clarion call of Quaid-e-Azam Muhammad Ali Jinnah in 1947, embarking on a journey to Lahore with little more than his extraordinary baking skills. Through sheer determination and perseverance, he established Rahat bakery, a testament to resilience and the indomitable spirit of entrepreneurship. This rich heritage not only intertwines with the fabric of Lahore's vibrant tea culture but also serves as an enduring source of inspiration for Rafay, nurturing his unyielding desire to forge a climate-resilient future.
Today, Rafay stands as a deserving recipient of one of the top three scholarships awarded at INSEAD, an acknowledgment of his exceptional talents and the transformative impact he is destined to make on a global scale. This prestigious recognition propels him closer to his vision of leveraging finance as a powerful catalyst for sustainable change. Furthermore, Rafay has also secured a coveted seat at the esteemed SC Johnson College of Business at Cornell University, another significant milestone on his journey towards realizing his ambitions.
As Rafay prepares to embark on his transformative MBA program, his vision comes alive. With unwavering determination and an unquenchable thirst for knowledge, he envisions a future where finance serves as a potent force for positive transformation. Guided by his profound understanding of financial instruments and sustainability, he aspires to pioneer innovative approaches that will drive environmental stewardship and propel the world towards a climate-resilient paradigm. Armed with a unique amalgamation of experiences and insights gained throughout his academic and professional journey, Rafay aims to become a trailblazer in the realm of sustainable finance, fostering a harmonious coexistence between business and the environment.
Dignosco provides topnotch integrated counselling services through its priority plus package. This has allowed us to shape the college counselling culture in Pakistan since 2009 being the only college counselling firm with over 100 Ivy League and 33 Oxbridge admissions. We believe in providing integrated college advice which helps us deliver against the odds and sustain exponential impact by empowering lives.