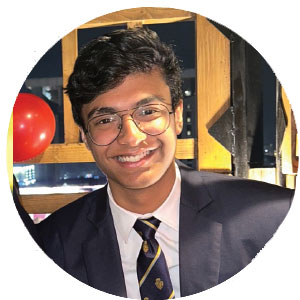 Rahmat Alibuksh Warraich
Aitchison College O Level: 4A*, 5A
SAT: Optional
University of California Berkeley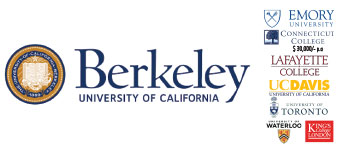 Rahmat Warraich, a remarkable individual hailing from Aitchison College, has proven that perseverance, dedication, and a collaborative spirit can open doors to remarkable opportunities. His academic journey, marked by notable achievements and a commitment to social causes, showcases his exceptional potential and passion for making a positive impact in the world.
From a young age, Rahmat displayed a strong interest in extracurricular activities, particularly tennis. As an integral member of the school's tennis team, he honed his skills, demonstrated exceptional sportsmanship, and embraced the spirit of teamwork. Rahmat's involvement in sports not only nurtured his physical abilities but also instilled in him invaluable qualities such as discipline, resilience, and a competitive spirit.
Beyond sports, Rahmat sought diverse experiences that allowed him to broaden his horizons and contribute to societal issues. During an internship at GEO News, he gained firsthand exposure to the world of journalism, acquiring essential skills in research, reporting, and media production. Inspired by his experience, Rahmat became deeply committed to shedding light on pressing social issues. He collaborated with organizations like BRIC (Bonded Labour Rehabilitation and Information Centre) to advocate for the rights of bonded laborers and worked with SUNDAS to create awareness about Thalassemia, a genetic blood disorder. Rahmat's dedication to these causes reflected his empathy, compassion, and determination to make a difference in the lives of marginalized communities.
Despite facing stiff competition from accomplished candidates in his school, Rahmat's work with Dignosco proved instrumental in expanding his opportunities. Through a collaborative effort, Rahmat received remarkable acceptances from renowned universities such as University of California Berkeley, Emory University, University of Toronto, University of Waterloo, Connecticut College with a prestigious scholarship worth $30,000 per annum, and University of California Davis. His results showcased the power of personalized guidance, mentorship, and strategic college application support.
Rahmat's journey exemplifies the transformative impact of combining academic excellence, extracurricular engagement, and a commitment to social causes. With his admission to UC Berkeley, renowned for its cutting-edge research and academic rigor, Rahmat is poised to explore his passion for knowledge, contribute to innovative solutions, and engage in a diverse intellectual community. As he embarks on this new chapter, Rahmat's determination, collaborative mindset, and passion for social justice will undoubtedly continue to shape his path and empower him to create meaningful change.
Dignosco provides topnotch integrated counselling services through its priority plus package. This has allowed us to shape the college counselling culture in Pakistan since 2009 being the only college counselling firm with over 100 Ivy League and 33 Oxbridge admissions. We believe in providing integrated college advice which helps us deliver against the odds and sustain exponential impact by empowering lives.