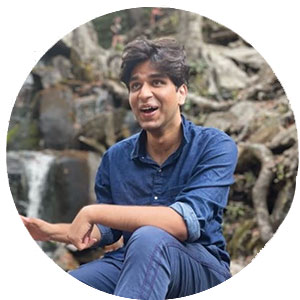 Mahd Mohsin
LGS, JT, O Level: 9A*, 1A
SAT: 1540
Vanderbilt University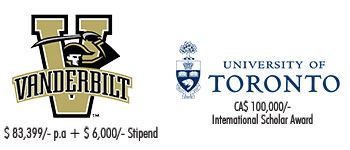 Tales of academic success are often presented as steady and unimpeded progress. But for many students, myriad setbacks, and challenges, often out of their control, can come in the way of their goals. It is during those times that a student's character, their willingness to rise to the occasion, is truly tested and those that come out of that struggle do so not only as better people but stronger students.
In his first year of A Levels, Mahad found himself alienated from his academic and social environment. Being unable to settle comfortably into the school he had attended for years, he made the difficult decision to shift in the middle of the school year. In the intervening period, Mahad was out of school for over 2 months, after which he had to not only re-adjust to a new environment at LGS Paragon but also immediately sit for his internal examinations. During this time of rapid adjustment and adaptation, Mahad came to Dignosco where his caliber and potential allowed him to secure one of our competitive Need-Blind seats. Armed with the support he needed, Mahad's efforts toward fulfilling his college dreams were reinvigorated.
Mahad's commitment to the cause of workers' rights in Pakistan has involved ethical and intellectual labor few can undertake. This has seen him travel to remote corners of the country, exploring the many forms that worker exploitation takes in Pakistan. The suffering of the brick kiln workers, a highly marginalized labor group, has commanded Mahad's attention and he worked diligently on the ground, to eradicate the problem at the grass-roots level. His penchant for fieldwork was visible once more in the forests of Galiyat where his curious exploration through the dense forest and sampling of oak trees eventually led him to co-author a paper on carbon sequestration. Even inside the classroom, Mahad has always found himself in collaborative spaces. He was the driving force behind his team's qualification for the prestigious International Tournament of Young Mathematicians and established himself as one of the foremost representatives of science-related extracurricular activities in his school, mentoring teams and competing across the city.
Mahad's resilience in the face of adversity allowed him to secure one of the most prestigious undergraduate scholarships at one of the best universities in the United States, the Chancellor's Scholarship at Vanderbilt University, ranked 13th in the U.S. News & World Report's 2023 Best Colleges List. He also become the first Chancellor's Scholar from Pakistan in 6 years and the only one to receive the undergraduate scholarship in his application cycle despite him not applying from one of the elite private high schools of the country typically associated with prestigious college admissions. Mahad's thrilling and prosperous journey at Vanderbilt University would perhaps never have come to pass had he not had the opportunity to confront challenging circumstances and we would not have had the privilege to have been in the corner of a student who overcame setbacks to set new precedents.
Mahad is one of the many students Dignosco has facilitated in disrupting the cycle of social stratification through nurturing an environment that allows students to dream beyond preconceived boundaries. We do not discriminate against families on their ability to pay and provide need-blind seats with flexible payment plans to students after a careful evaluation of their financial background. This has allowed us to shape the college counselling culture in Pakistan since 2009 being the only college counselling firm with over 100 Ivy League and 33 Oxbridge admissions. We believe in providing integrated college advice which helps us deliver against the odds and sustain exponential impact by empowering lives.