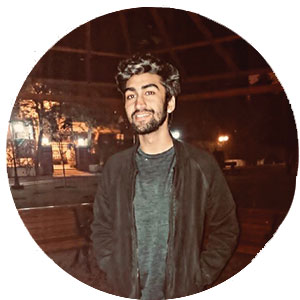 Hassan Aftab
Bloomfield JT, O Level: 9A*
SAT: 1480
Pitzer College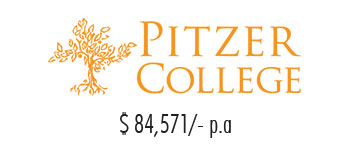 Tragedy to Triumph in Liberal Arts College
College abroad is a transformative experience. Access to incredible opportunities, immersive exposure to a different culture, and a chance to build a life in another country are among the many wondrous opportunities that await successful applicants. Yet every single year, talented students from across the world are unable to attend college abroad because of financial restrictions. Non-funded offers and partial scholarships represent disappointments graver than those that rejections inspire and remind students of the structural factors beyond their control that can prevent them from fulfilling their dreams. But even with a fully funded offer, college abroad can still be an immense financial burden, one, most students and their families simply cannot bear. Textbooks, living expenses, accommodation, insurance, transport, and even two annual flights back home are among the many additional expenditures that can stand in the way of a student's college dreams. Hassan was one of the many students plagued with precisely this burden. The lack of the finances necessary in most cases to fund a college education would be discouraging. But Hassan, who since his father's passing tried his utmost to be a contributing member of his family, came to Dignosco with hope and determination for success.
Hassan's life experiences inculcated in him a tremendous awareness of and sympathy for social issues. As a visual artist, his depictions focus on the myriad injustices that plague modern Pakistani society, especially the plight of marginalized groups, some of whom he had the opportunity to work with. Hassan worked to connect members of the transgender community to pro-bono lawyers to help them secure proper legal representation that is often denied to them. In his community, Hassan has committed himself to an oft neglected but deeply important cause, namely, the protection of stray dogs. An epidemic, stray dogs are subjected to vicious and reckless treatment by authorities and citizens alike and Hassan's passion for animals has led him to take what is considered still to be a controversial stance against this injustice.
Hassan's passional participation in social discourse makes it no surprise that it was his interest in journalism that was the guiding light in the development of his profile. With consistent efforts directed at ensuring an authentic, rounded, and robust application profile, Hassan was able to secure a fully funded admission into Pitzer College of the prestigious Claremont Consortium. His offer included a full tuition waiver, a stipend for living expenses and study materials, insurance, and coverage for accommodation, resulting in his attending one of the most prestigious liberal arts colleges in the United States without any financial contribution from his family.
Dignosco does not discriminate against families on their ability to pay and provides need-blind seats with flexible payment plans to students after a careful evaluation of their financial background. This has allowed us to shape the college counselling culture in Pakistan since 2009 being the only college counselling firm with over 100 Ivy League and 33 Oxbridge admissions. We believe in providing integrated college advice which helps us deliver against the odds and sustain exponential impact by empowering lives.