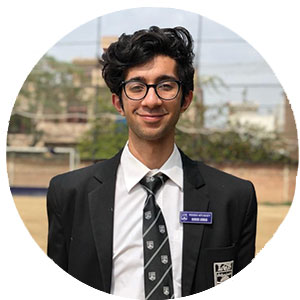 Danish Ahmed
LGS, JT, O Level: 5A*, 7A
SAT: 1540
Colby College
Beyond Grades to Liberal Arts College Success
What makes a good application? This most central, almost offensively obvious question is also the one that most people take for granted during the college application process. Hazarding a guess, most note the primary importance of academic qualifications. Grades, test scores, and projected marks are considered in ordinary thinking to be the bedrock upon which every successful application must be built, if not the core of it. Everything else is merely an ancillary feature of the applicant. But instead of this, a successful college application has numerous intangible and non-quantifiable qualities such as clarity of focus, transparency of motivation, evidence of self-reflection, and openness to the possibilities promised in an undergraduate program. Having these qualities shine means contextualizing purely academic accomplishment in a way that makes an application unique. This is an awareness that can only be imparted to students through proper guidance without which even the very best grades may not suffice in making college dreams a reality.
Danish Ahmed ventured into the application process with high hopes. A 1570 SAT score and 12 A*s and As in his Cambridge Ordinary Level Examinations, set him up for nothing but success in his applications. Yet despite this, he was unable to secure funded admission into any top US college, a placement we at Dignosco knew he not only could achieve but also deserved. Later, joining us during his gap year, Danish was determined to commit himself to the process and land the funded admission he needed to pursue his college dreams.
His second time around, Danish found his voice and sang it through his applications, bringing into focus his motivations and all he has to offer to the world. With greater maturity, perspective, and care, Danish exceeded all expectations and landed fully funded admissions at Colby College, ranked ##24 out of 210 National Liberal Arts Colleges as well as offers from UC Berkeley, UCLA, UC San Diego, and UC Davis. He now attends Colby College with a $76,905 per annum scholarship and aid package.
Dignosco does not discriminate against families on their ability to pay and provides need-blind seats with flexible payment plans to students after a careful evaluation of their financial background. This has allowed us to shape the college counselling culture in Pakistan since 2009 being the only college counselling firm with over 100 Ivy League and 33 Oxbridge admissions. We believe in providing integrated college advice which helps us deliver against the odds and sustain exponential impact by empowering lives.
Reach out and make your college dreams a reality. Contact us today!