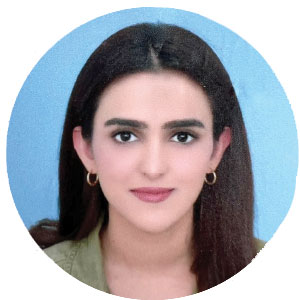 Alina Ashfaq
LSE, BBA Marketing Media
CGPA: 3.60
Cornell University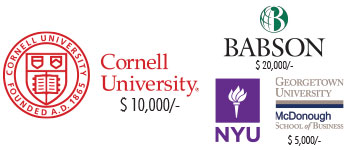 Alina Ashfaq, a student at Lahore School of Economics, is on a path to redefine the skincare industry in Pakistan. With a major in marketing and a minor in media studies, her academic journey has laid the foundation for her entrepreneurial aspirations. Inspired by her mother's work at their salon, Alina embarked on a mission to revolutionize skincare and founded her own brand, driven by a vision to introduce innovative and transformative products to the Pakistani market.
With the support of dignosco's integrated counseling services, Alina's determination and entrepreneurial resolve have been reinforced. Thanks to the collaborative efforts between Alina and Dignosco, she has secured acceptances at prestigious universities, including Cornell University, Babson College, and New York University. These institutions have recognized her potential and embraced her vision for transforming the skincare landscape.
Alina's academic pursuits and entrepreneurial spirit make her a standout candidate in the field. Her major in marketing equips her with essential skills in strategic planning, consumer behavior, and brand management. Meanwhile, her minor in media studies enables her to effectively communicate her brand's message and connect with her target audience through various channels.
Alina is eagerly looking forward to the transformative experiences and opportunities these institutions will provide. the MPSE program at Cornell University, offers in depth understanding of marketing and strategy, learning from industry experts and gaining practical insights. At Babson College, she can immerse herself in the world of entrepreneurship, expand her network, and acquire the necessary tools to drive her skincare brand's success. New York University's Entreprenurship and Leadership program aligns with Alina's entrepreneurial goals. With its interdisciplinary approach, she can develop her innovation and business development skills, embracing the dynamic and ever-evolving nature of entrepreneurship. Choosing between the three colleges is definitely a tough call.
As Alina prepares to embark on this exciting new chapter, her journey serves as an inspiration to aspiring entrepreneurs and students who seek to make a difference in their respective fields. With her passion, academic excellence, and entrepreneurial mindset, Alina is poised to leave a lasting impact on the skincare industry in Pakistan. Supported by dignosco and armed with a comprehensive education, she is well-equipped to navigate the challenges and seize the opportunities that lie ahead.
Dignosco provides topnotch integrated counselling services through its priority plus package. This has allowed us to shape the college counselling culture in Pakistan since 2009 being the only college counselling firm with over 100 Ivy League and 33 Oxbridge admissions. We believe in providing integrated college advice which helps us deliver against the odds and sustain exponential impact by empowering lives.