Hasan Khokhar
LGS Phase 5, A Level: 3A
Aitchison College, O Level: 1A, 6B, 2C
Cornell University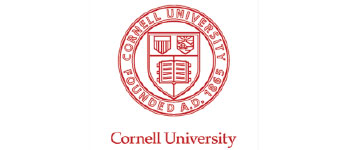 Leadership, Legacy, and Learning
In the realm of academic accomplishments and extraordinary endeavors, Hasan Khokhar's story stands as a testament to unwavering determination, dedication to community service, and a steadfast commitment to personal growth. From his humble beginnings at Aitchison College for O levels to his transformational journey at LGS Phase 5 for A levels, Hasan's remarkable achievements transcend mere grades and reflect a deep-rooted passion for making a positive impact on society and the environment.
While Hasan's academic journey faced initial challenges, his relentless pursuit of excellence allowed him to overcome any obstacles in his path. A dedicated squash player, Hasan exhibited his commitment to discipline, resilience, and perseverance through his involvement in the sport. Beyond the squash court, he channeled his energy and passion into creating awareness and assisting farmers in Multan during the devastating locust infestation. Hasan's efforts exemplified his unwavering dedication to supporting local communities and fostering sustainable agricultural practices.
Driven by a profound love for wildlife and environmental conservation, Hasan embarked on a remarkable endeavor to protect the majestic brown bears and preserve their habitat. In collaboration with Hamoodur Rahman Foundation, he conducted a comprehensive analysis of the brown bear population and their habitat in Deosai National Park. Hasan's commitment to environmental stewardship and his meticulous research showcased his exceptional scientific acumen and his dedication to the preservation of biodiversity.
Hasan's insatiable thirst for knowledge and his adventurous spirit led him to embrace experiential learning opportunities offered by Experiential Learning Pakistan. Through multiple camping and trekking expeditions, he immersed himself in the breathtaking landscapes of Pakistan, gaining a deeper appreciation for its natural wonders and developing a profound connection with his homeland. These immersive experiences honed his leadership skills, fostered teamwork, and cultivated a sense of responsibility towards the preservation of Pakistan's natural heritage.
Central to Hasan's journey was his commitment to community service. Embracing the values instilled in him, he wholeheartedly dedicated his time and efforts to uplifting the less fortunate. Hasan's genuine compassion and desire to make a difference manifested through his involvement in various community service initiatives. He selflessly devoted himself to improving the lives of those in need, embodying the transformative power of empathy, kindness, and social responsibility.
Hasan's inspiration for his academic journey can be traced back to his sister, Altish Yousaf, who secured admission to Dartmouth College with the guidance and support of Dignosco. Witnessing her remarkable achievement and the invaluable assistance she received from Dignosco ignited a spark within Hasan, propelling him to pursue his dreams with determination.
Despite initial academic setbacks, Hasan's determination and the guidance of Dignosco allowed him to transform his narrative. Through diligent effort and a comprehensive application, he secured admission to Lafayette College, one of the highly regarded liberal arts institutions in the United States. Hasan's resilience and steadfast commitment to academic growth served as a catalyst for his ongoing journey of self-improvement.
Continuing his collaboration with Dignosco, Hasan embarked on an arduous path to further enhance his academic trajectory. For two years, he poured his heart and soul into refining his skills and cultivating his intellectual acumen. As a result of his hard work, Hasan achieved a remarkable feat by being accepted as a transfer student at prestigious institutions such as Cornell University and Northwestern University. A testament to his perseverance and extraordinary achievements, Hasan stands as a shining example of overcoming academic challenges and redefining one's trajectory through sheer determination.
Hasan Khokhar's journey is a testament to the transformative power of resilience, compassion, and unwavering commitment to personal growth. As he forges ahead into the realms of higher education, his commitment to academic excellence, environmental conservation, and community service will undoubtedly continue to shape his path. Hasan's remarkable achievements stand as an inspiration to others, reminding us all that with passion, resilience, and the right support, we can overcome any adversity and embark on a journey of limitless possibilities.
Dignosco does not discriminate against students based on their grades or extracurricular achievements and believes in providing a fair chance to struggling students through our quality priority plus service. This has allowed us to shape the college counselling culture in Pakistan since 2009 being the only college counselling firm with over 100 Ivy League and 33 Oxbridge admissions. We believe in providing integrated college advice which helps us deliver against the odds and sustain exponential impact by empowering lives. Contact us today to start your college application process.