OUR EXPERTS CAN HELP YOU MAKE A MORE INFORMED DECISION FOR GRADUATE EDUCATION, CAREER PLANS & POTENTIAL GLOBAL EMPLOYMENT.
As you complete your undergraduate degree from a local university or in many cases well before it ends, you may have evaluated questions regarding a graduate degree. We have helped candidates from across Pakistan secure top offers across Engineering, Sciences, Management, Social Sciences, Environment, Law, Public Policy, Administration, Fashion, Fine Art and Architecture in USA, Canada, UK, Europe, East Asia and Australia. We also work on scholarship applications like Chevening, Fulbright and Erasmus Mundus and grants or fellowships from universities.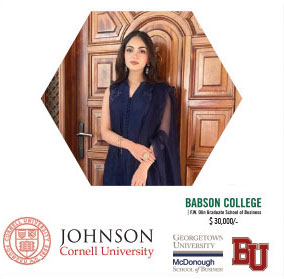 Afreen Zeeshan
LUMS, BSc (Honours) Economics
CGPA: 3.57
Cornell University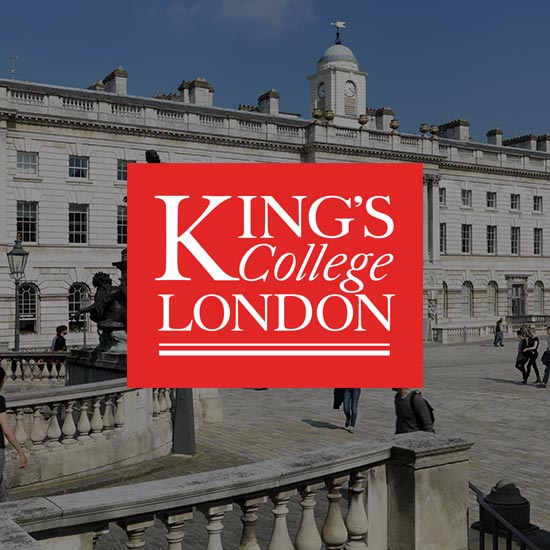 STUDY AT KING'S COLLEGE LONDON
King's College London is an internationally renowned university delivering exceptional education and world-leading research. We are dedicated to driving positive and sustainable change in society and realising our vision of making the world a better place.
Through our commitment to exceptional education, impactful research and genuine service to society, we are creating positive change in our communities, both in London and on the world stage. Our Vision 2029 looks forward to our 200th anniversary in 2029 and sets out our ambitious plans in five key areas:
Educating the next generation of change-makers;
Challenging ideas and driving change through research;
Giving back to society through meaningful service;
Working with our local communities in London;
Fostering global citizens with an international perspective.
UNIVERSITY OF SUSSEX
At the University of Sussex International Study Centre, our pathways programmes will help you to improve your English language skills, develop your academic knowledge and grow in confidence. Our courses are designed to prepare you to succeed in your degree, your career and in the world.
A consistently top ranked, progressive, research-led university with a strong international reputation. University of Sussex is ranked 41st in the UK in the Complete University Guide (CUG) 2023.
Sussex's research is internationally recognised for drawing together leading academics from different disciplines – an approach that delivers the most powerful and meaningful results. 89% of the University's research activity is considered 'world leading' or 'internationally excellent' (Research Excellence Framework 2021).