Our experts can help you make a more informed decision for graduate education, career plans & potential global employment.
As you complete your undergraduate degree from a local university or in many cases well before it ends, you may have evaluated questions regarding a graduate degree. We have helped candidates from across Pakistan secure top offers across Engineering, Sciences, Management, Social Sciences, Environment, Law, Public Policy, Administration, Fashion, Fine Art and Architecture in USA, Canada, UK, Europe, East Asia and Australia. We also work on scholarship applications like Chevening, Fulbright and Erasmus Mundus and grants or fellowships from universities.
King's College London is ranked 23rd in the world, and home to over 11,700 postgraduates studying an extensive range of courses across nine faculties. It is also one of the most central universities in London.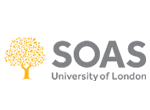 SOAS University of London is the only Higher Education institution in Europe specializing in the study of Asia, Africa and the Middle East.