Register by 30 May
to avail these prices, surcharge of $150 on June reservations and $250 subsequently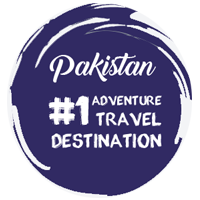 The British Backpacker Society has ranked Pakistan No.1 out of 20 World Adventure Travel Destinations.
Pakistan is blessed; it is the world's most glaciated space outside the polar region, it has four of the world's fourteen highest peaks across the world's three greatest mountain ranges Hindu Kush, Himalayas and Karakoram that come together near Gilgit. It is where the Asian and Eurasian tectonic plates collided; it is the birthplace of Asia's major religions, has ancient forests, flora and fauna, high alpine wetlands and is also home to the most unique and endangered animal species of our world.
The remote valleys and majestic mountains offer some breathtaking views that will permeate the cloisters of your memory and inspire for a lifetime. We offer structured experiential learning programs to engage with local communities, undertake wild life conservation projects and research opportunities on water bodies, forests and other habitats.
Samuel Joynson (26) said Pakistan was chosen in top spot, because it was "home to some of the world's friendliest and most hospitable people, and offers some of the world's most dramatic mountain scenery."
Adam Sloper (25) said that the country's Karakoram Highway was probably the most special road trip on the globe. "It links Islamabad with the mythical Hunza Valley … through peaks, valleys and glaciers so dramatic that your camera will inevitably run out of film. If you love mountains, there is just nowhere on earth like it," he said.
Source: Lonely Planet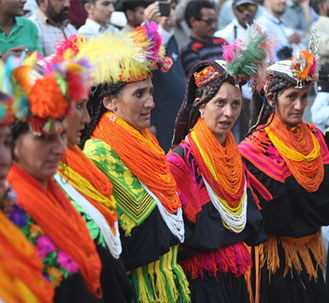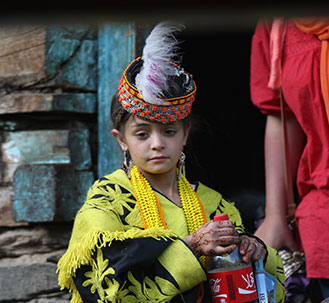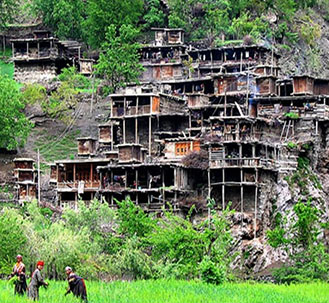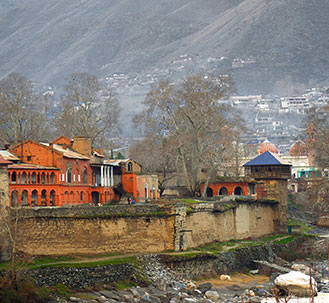 | | |
| --- | --- |
| 20:00 | Coaster departs from LHR to ISB |
| 21:00 | Flight departs from KHI to ISB |
| 01:00 | Consolidate team at Dignosco Islamabad and departure for Chitral |
| | |
| --- | --- |
| 08:00 | Breakfast enroute and continue drive to Chitral |
| 14:00 | Hotel Check-in followed by Lunch |
| 16:00 | Briefing and orientation of the area |
| 20:00 | Dinner and night stay at hotel |
| | |
| --- | --- |
| 07:00 | Breakfast and departure for Bumburet Valley |
| 10:00 | Community interaction |
| 14:30 | Lunch followed by School visit in Bumburet |
| 20:00 | Dinner followed by bonfire with local music and cultural dance |
| | |
| --- | --- |
| 08:00 | Breakfast and visit local homes followed by rock climbing workshop. |
| 13:00 | Lunch |
| 14:00 | Rock climbing workshop |
| 20:00 | Dinner and night stay at campsite |
| | |
| --- | --- |
| 07:00 | Breakfast and departure for Rumber Valley |
| 10:00 | Visit oldest structures of kalash people in Rumbur |
| 14:00 | Lunch followed by community interaction |
| 17:00 | Visit Kalasha Museum Bumburet |
| 20:00 | Dinner and night stay in hotel |
| | |
| --- | --- |
| 07:00 | Breakfast and Departure for Birir |
| 11:00 | Community engagement at Barir |
| 14:00 | Lunch at hotel followed by visit of micro hydel project at Birir |
| 20:00 | Dinner and night stay in Hotel |


| | |
| --- | --- |
| 07:00 | Departure for Chitral Gol National Park |
| 11:00 | Orientation session at Chaghbini |
| 12:00 | Demonstration of tent pitching followed by camp setup |
| 14:00 | Lunch at campsite |
| 15:00 | GPS Navigation and map reading session |
| 18:00 | Camera trapping at Chitral Gol National Park |
| 20:00 | Dinner followed by stargazing at campsite |

| | |
| --- | --- |
| 07:00 | Breakfast and departure for Markhor sighting at vantage Points |
| 13:00 | Lunch break and rest |
| 16:00 | Treasure hunt around campsite |
| 17:00 | Drive Back to Chitral |
| 20:00 | Dinner and night stay at Hotel |
| | |
| --- | --- |
| 06:00 | Breakfast and departure for Chakdara |
| 14:00 | Lunch at Dir |
| 20:00 | Dinner and night stay at Fishing Hut |
| | |
| --- | --- |
| 12:00 | Departure for Islamabad and Lahrore |
| 14:00 | Lunch at Islamabad |
| 16:00 | Karachi students depart for airport |
| 17:00 | Departure for Lahore |
Ataur Rahman
+92 301 8588860
Abrar rahman
+92 334 4351850
rizwan javed
+92 301 8379777