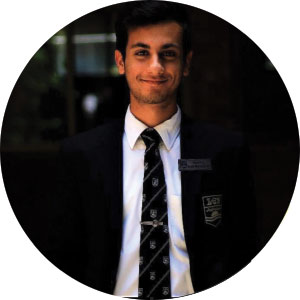 Syed Abdullah Ali
LGS JT, O Level: 13A*, 1A
SAT: 1540
University of Pennsylvania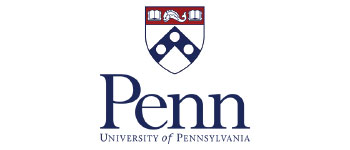 Syed Abdullah Ali's exceptional academic achievements and remarkable extracurricular endeavors have paved the way for his extraordinary journey to the prestigious Wharton Business School at the University of Pennsylvania. With an impeccable academic record, a string of notable accomplishments, and a deep commitment to wildlife conservation, Abdullah's journey is an inspiration to aspiring students around the world.
From the very beginning, Abdullah's academic prowess was evident, as reflected in his outstanding O level grades of 13A* and 1A. His dedication to excellence continued into his SAT exams, where he achieved an impressive score of 1540. Abdullah's exceptional performance extended to his SAT Subject Tests, with a perfect score of 800 in Chemistry and a remarkable score of 790 in Math Level 2. These outstanding achievements exemplify Abdullah's intellectual aptitude and his relentless pursuit of knowledge.
Beyond academics, Abdullah made a significant impact in his school community as the Head Boy of LGS JT. In this leadership role, he exemplified exceptional organizational skills, effective communication, and a genuine commitment to fostering a positive and inclusive environment for his fellow students. Abdullah's leadership abilities were further showcased through his participation in Model United Nations (MUN) conferences, where he emerged as a winner at prestigious events such as HMUN. His talent for public speaking, critical thinking, and diplomacy set him apart as a debater and MUN participant.
While Abdullah's achievements in academics and leadership were remarkable, his passion for wildlife conservation became a defining aspect of his journey. Collaborating with organizations such as the Hamoodur Rahman Foundation, Snow Leopard Foundation, and Experiential Learning Pakistan, Abdullah actively worked towards the conservation of snow leopards. His hands-on involvement in research, awareness campaigns, and habitat preservation initiatives showcased his deep commitment to environmental sustainability and the protection of endangered species.
In addition to his academic and conservation pursuits, Abdullah dedicated his summer holidays to gaining valuable practical experience in the field of law. He interned at reputable law firms in Muscat, further enriching his understanding of legal principles and professional practice. These internships allowed Abdullah to broaden his horizons, gain real-world insights, and refine his analytical skills, setting him on a path towards a multidimensional and impactful career.
Abdullah's unwavering dedication and remarkable achievements in academics, leadership, wildlife conservation, and legal internships culminated in his well-deserved acceptances to prestigious institutions. Among his notable acceptances were the University of Pennsylvania Wharton Business School, Pomona College, Middlebury College, the University of Southern California, and the London School of Economics. Abdullah's acceptance into Wharton Business School was particularly remarkable, as he became the first student from his school to secure a place in this esteemed program. His achievement not only reflects his exceptional qualifications but also establishes him as a pioneering trailblazer, representing Pakistan at the highest level of academic excellence.
As Abdullah embarks on his journey at Wharton Business School, his unwavering commitment to academic excellence, leadership, and environmental conservation will undoubtedly shape his path and inspire future generations. His extraordinary achievements serve as a testament to the transformative power of dedication, passion, and an unwavering belief in one's abilities. Abdullah's success is not only a personal triumph but also a source of pride for his school, his community, and the nation as a whole.
Dignosco provides topnotch integrated counselling services through its priority plus package. This has allowed us to shape the college counselling culture in Pakistan since 2009 being the only college counselling firm with over 100 Ivy League and 33 Oxbridge admissions. We believe in providing integrated college advice which helps us deliver against the odds and sustain exponential impact by empowering lives.