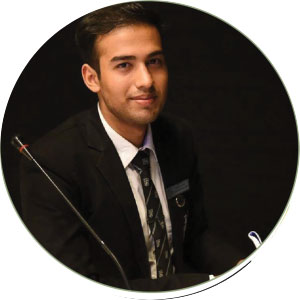 Shayan Khan
LGS JT, O Level: 8A*, 1A
A Level: 4A*, 1A
Columbia University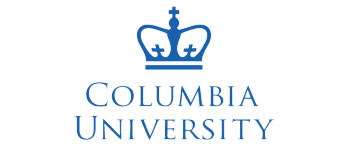 His Resilient Path to the Ivy League
Shayan Khan's journey to Columbia University is marked by resilience, adaptability, and a relentless pursuit of excellence. Transitioning from Lacas to LGS JT in A levels, he faced a new level of academic rigor and competition. However, Shayan's determination and exceptional abilities propelled him to surpass expectations, outshining his peers and securing a groundbreaking acceptance into Columbia University.
Shayan's academic journey began at Lacas, where he laid the foundation for his future success. Recognizing the need for a more challenging environment, he made the bold decision to transfer to LGS JT for his A levels. This transition exposed him to a highly competitive landscape, where the academic bar was set exceptionally high. Undeterred by the formidable challenges ahead, Shayan embraced this new chapter, determined to excel in his studies.
Amidst the demanding academic environment, Shayan's remarkable abilities and passion for music and culinary arts remained his guiding light. As an exceptional guitarist, he captivated audiences with his melodic masterpieces, seamlessly blending Eastern and Western influences. His performances showcased not only his technical prowess but also his unique ability to evoke emotions through music. Shayan's culinary talents were equally impressive, as he fearlessly experimented with flavors and techniques, consistently pushing the boundaries of gastronomy. His ability to concoct innovative dishes that harmonized traditional and contemporary elements was a testament to his creative genius.
Shayan's exceptional achievements and unwavering dedication did not go unnoticed. Columbia University, renowned for its rigorous academic programs and vibrant arts community, recognized his immense potential and offered him a place among their esteemed student body. This landmark acceptance not only affirms Shayan's personal triumph but also underscores his ability to transcend challenges and achieve remarkable success.
At Columbia University, Shayan will find an environment that fosters intellectual growth, artistic exploration, and personal development. Surrounded by a diverse and vibrant community of scholars, artists, and innovators, he will have the opportunity to collaborate with like-minded individuals, broaden his perspectives, and continue honing his craft. The renowned faculty, extensive resources, and rich cultural milieu at Columbia will undoubtedly inspire Shayan to push his boundaries and pursue his passions with even greater fervor.
Shayan Khan's journey exemplifies the transformative power of resilience, adaptability, and an commitment to personal growth. His ability to thrive in a highly competitive academic setting and outshine his peers showcases his tenacity, grit, and exceptional abilities. Shayan's acceptance into Columbia University not only serves as a testament to his remarkable achievements but also highlights his limitless potential to make a profound impact on the world.
Shayan is one of the many students Dignosco has facilitated in disrupting the cycle of social stratification through nurturing an environment that allows students to dream beyond preconceived boundaries. We do not discriminate against families on their ability to pay and provide need-blind seats with flexible payment plans to students after a careful evaluation of their financial background. This has allowed us to shape the college counselling culture in Pakistan since 2009 being the only college counselling firm with over 100 Ivy League and 33 Oxbridge admissions. We believe in providing integrated college advice which helps us deliver against the odds and sustain exponential impact by empowering lives.
Aiming high in academics? Let our Ivy League and Oxbridge college and career counselors guide you. Contact us today!