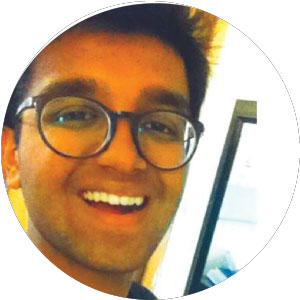 Shariq Jumani
KGS, O Level: 10A*
AS Level: 4A
Brown University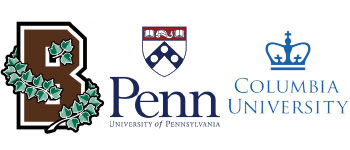 Shariq Jumani's journey embodies the pursuit of scientific excellence and a relentless commitment to innovation. With an outstanding academic record, exceptional SAT scores, and a trail of accolades, Shariq has left an indelible mark on the scientific landscape of Pakistan. As the president of the KGS Einstein Society, a team captain, and the founder of a citywide science magazine, Shariq's passion for scientific inquiry has propelled him to remarkable achievements and recognition.
From a young age, Shariq demonstrated a profound curiosity about the world and an innate talent for the sciences. His academic prowess was evident when he achieved the prestigious Cambridge Outstanding Learner Award for being the "Best Across 8 O-Level Subjects" in Pakistan. Additionally, he was honored with the esteemed 'Saba Ahmad Memorial Gold Medal' for his exceptional performance as the top student in the O-Level class. These accolades not only highlight Shariq's academic brilliance but also serve as a testament to his dedication to knowledge and intellectual growth.
At Karachi Grammar School (KGS), Shariq's passion for science led him to establish the KGS Einstein Society. As the president of this esteemed society, he fostered a vibrant scientific community, encouraging his fellow students to explore the wonders of the natural world. Under his leadership, the KGS Einstein Society achieved remarkable success, clinching victories in four national Olympiads and research fairs. Shariq's exceptional leadership and commitment to excellence propelled his team to new heights, earning them recognition and admiration within the scientific community.
Driven by his thirst for knowledge, Shariq founded 'Element,' a groundbreaking student-syndicated science magazine. This initiative provided a platform for young scientists across the city to showcase their research and discoveries. Through 'Element,' Shariq nurtured a culture of scientific exploration and innovation, encouraging young minds to embrace their curiosity and contribute to the scientific discourse. His visionary approach and dedication to promoting scientific literacy earned him widespread acclaim and recognition.
Shariq's academic pursuits were not confined to the walls of his school. He sought out rigorous training at Pakistan's largest biotechnology institute, honing his skills and deepening his understanding of the intricacies of genetic counseling. With a deep sense of social responsibility, Shariq visited villages, providing much-needed guidance and support in the field of genetics. His efforts were not only transformative for the communities he served but also reinforced his commitment to using science as a force for positive change.
Shariq's exceptional performance in the Pakistan National Biology Olympiad placed him among the top four biologists in the country. His dedication, rigorous training, and exceptional knowledge in the field propelled him to be declared as one of the nation's most promising biologists for the International Biology Olympiad (IBO) in 2016. Shariq's remarkable achievements in the field of biology showcased his passion for scientific inquiry and his ability to tackle complex problems with precision and creativity.
In recognition of his remarkable achievements and academic brilliance, Shariq Jumani received acceptance letters from prestigious universities such as Columbia University, University of Pennsylvania, Brown University, and Amherst College, among others. Ultimately, Shariq chose to pursue his undergraduate studies at Columbia University, a renowned institution known for its excellence in scientific research and academic rigor. During his time at Columbia, Shariq continued to immerse himself in scientific pursuits, expanding his knowledge and making significant contributions to his field of study.
As Shariq successfully completed his graduation from Columbia University, he stands as a testament to the transformative power of education, determination, and unwavering commitment to scientific exploration. With his exceptional achievements, Shariq has not only carved a path of scientific excellence but also become an inspiration for future generations of aspiring scientists.
Dignosco provides topnotch integrated counselling services through its priority plus package. This has allowed us to shape the college counselling culture in Pakistan since 2009 being the only college counselling firm with over 100 Ivy League and 33 Oxbridge admissions. We believe in providing integrated college advice which helps us deliver against the odds and sustain exponential impact by empowering lives.