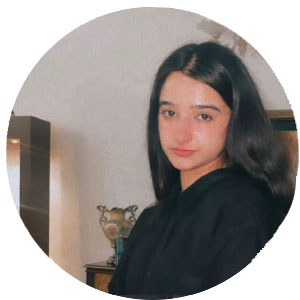 Sanaiya Aftab
LGS 55 Main, O Level 9A*,1A,1B
SAT: 1470
Bryn Mawr College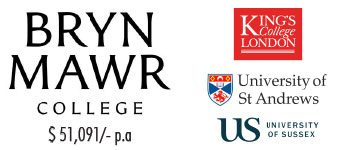 Sanaiya Aftab, a talented writer and artist, has captured our hearts with her remarkable creativity and unwavering dedication to her craft. She approaches each sentence with meticulous care, crafting literary masterpieces that she believes rival the works of Shakespeare himself. With her head often lost in the clouds, she contemplates the profound mysteries of life, including whether a caterpillar undergoes an existential crisis during its metamorphosis. Yet, it is the soul-stirring melodies of Bayaan that bring her back down to earth, captivating her with their melodious tunes.
Sanaiya's intellectual prowess extends beyond her writing talents. In the realms of acting, directing, and writing, she has taken LGS 55 Main by storm with her powerful plays that challenge audiences to question their surroundings. Her ideas are not only creative and inspiring but also thought-provoking, encouraging others to reflect on the world around them.
But Sanaiya's achievements are not limited to her artistic endeavors. She has also excelled academically, displaying her passion for knowledge and intellectual exploration. Her love for literature and philosophy is evident in her well-read nature, as she impresses others with her profound literary and philosophical references.
Sanaiya's remarkable journey is a testament to her dedication to her dreams. From academics to research to community engagement, she has worked tirelessly to achieve her goals. Her achievements have not gone unnoticed, as she has received exceptional offers of admission from prestigious institutions around the world. Bryn Mawr College, renowned for its rigorous academic programs and commitment to women's education, has recognized Sanaiya's exceptional abilities and welcomed her into their esteemed community. Additionally, she has received offers from esteemed institutions such as King's College London, University of St Andrews, and University of Sussex, further solidifying her intellectual prowess and remarkable achievements.
As Sanaiya embarks on this exciting new chapter, she carries with her the support and guidance of Dignosco. Our collaboration with Sanaiya has been one of shared aspirations, growth, and transformation. We are immensely proud of her accomplishments and the impact she has made within our community. The dedication, artistic brilliance, and intellectual curiosity she embodies serve as an inspiration to all aspiring writers and artists. We are grateful to have played a part in her journey and are excited to witness her continued growth and success as she shapes her path and leaves her imprint on the world of literature and creativity.
Dignosco provides topnotch integrated counselling services through its priority plus package. This has allowed us to shape the college counselling culture in Pakistan since 2009 being the only college counselling firm with over 100 Ivy League and 33 Oxbridge admissions. We believe in providing integrated college advice which helps us deliver against the odds and sustain exponential impact by empowering lives.