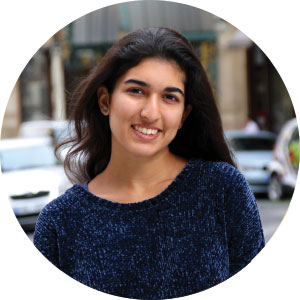 Nima Ashfaq
KGS, O Level: 4A*, 4A, 2B
SAT: 1510
Yale University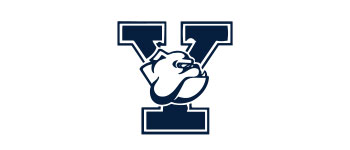 Nima Ashfaq's Unparalleled Voyage from KGS to Yale
Nima Ashfaq's remarkable journey from transitionary schools to earning a coveted spot at Yale University is a testament to her unwavering determination, exceptional academic achievements, and commitment to making a positive impact on society. Traversing through expat communities across the globe, Nima embraced every opportunity to excel and defy expectations, ultimately becoming the first-ever deputy headgirl at Karachi Grammar School (KGS) to secure admission to Yale, surpassing even her headgirl in the process.
Nima's academic brilliance was evident throughout her high school years. With an impressive SAT score of 1510 and outstanding subject test scores in Math Level 2 (800) and Physics (770), she demonstrated a profound aptitude for quantitative analysis and scientific inquiry. Nima's academic prowess extended to her A-level subjects, which included Mathematics, Physics, English Literature, and Economics. Her dedication to academic excellence laid a strong foundation for her future endeavors.
Beyond the classroom, Nima actively engaged in a variety of activities that showcased her commitment to community service, research, and leadership. As the founder of the Manzil Educational Organization, she established a weekend teaching program for children from marginalized communities, emphasizing both academic development and emotional well-being. Nima's genuine passion for creating opportunities for underprivileged children fueled her drive to make a difference in their lives.
Nima's dedication to community service continued through her involvement with Tabitha, where she assumed the role of the Head of Awareness. Following a transformative house-building trip to Svey Reng village in Cambodia, Nima took charge of fundraising and awareness initiatives. Her commitment to social causes and her ability to mobilize resources demonstrated her exceptional leadership skills.
Additionally, Nima made significant contributions to heritage preservation through her role as a guide activist at Super Savari Express. As one of Pakistan's first female tour guides, she conducted weekend tours, exploring historic monuments and raising awareness about the importance of preserving cultural heritage. Nima's commitment to promoting Pakistan's rich history and heritage made her a true champion of cultural preservation.
Throughout her high school years, Nima actively participated in student government and politics, culminating in her appointment as the Deputy Head Girl at Karachi Grammar School. In this role, she facilitated communication between students, the prefect body, and the administration, while also managing school events with great proficiency. Nima's exceptional leadership and organizational skills were instrumental in fostering a vibrant and inclusive school community.
Nima Ashfaq's journey from Karachi to Yale embodies resilience, intellectual prowess, and an unwavering commitment to excellence. As she embarks on her collegiate journey at Yale University, her passion for making a positive impact on society and her exceptional leadership abilities will undoubtedly continue to shape her path. Nima's unwavering dedication, intellectual curiosity, and remarkable achievements serve as an inspiration to future generations, showcasing the transformative power of education, determination, and the pursuit of one's passions.
Nima is one of the many students Dignosco has facilitated in disrupting the cycle of social stratification through nurturing an environment that allows students to dream beyond preconceived boundaries. This has allowed us to shape the college counselling culture in Pakistan since 2009 being the only college counselling firm with over 100 Ivy League and 33 Oxbridge admissions. We believe in providing integrated college advice which helps us deliver against the odds and sustain exponential impact by empowering lives.
Kickstart your journey towards academic excellence with guidance from our Ivy League and Oxbridge experts. Contact us to receive in-depth advice, personalized mentorship, and constructive feedback.