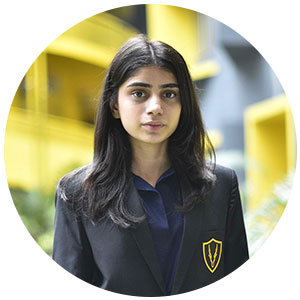 Zahra Batool
LGS Landmark, O Level: 8A*, 2A
SAT 1500
University of Pennsylvania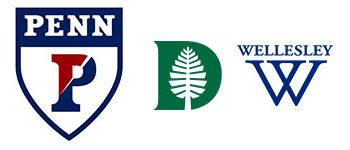 It is a widespread belief that a prestigious college education is possible only for those Pakistanis that hail from wealthy families and that have the lifelong administrative support of one of a handful of elite private schools. However, at Dignosco, we feel that only when the passionate drive to seek opportunity, to work diligently and consistently against the odds, is met with guidance and encouragement can new precedents be set for what can be achieved and by who. Zahra Batool was one such embodiment of that drive.
From humble origins, Zahra's drive was an outcome of her upbringing. Her father migrated to Japan to work in the construction sector to better provide for his family. The education of his children became his greatest priority and the same drive to seek better opportunities was passed down to Zahra who recognized at an early age the transformative role education can play in changing the fortunes of families.
Being outside the aforementioned inner circle of elite private schools prevented exposure to the possibility of an Ivy League education. She completed her O Levels in LGS Landmark but her willingness to change her circumstances led to her securing a full scholarship for attending A Levels at International School Lahore. Only then did applying to an Ivy League become a real possibility for Zahra. It was shortly after that she entered Dignosco's office.
Zahra is not the first of her family to join Dignosco. Her brother, Mohsin, worked with our team and secured a full scholarship to attend the prestigious liberal arts college, Pomona in fall 2019. But Zahra was determined not only to follow in her brother's footsteps but to exceed them. She showcased to us her extraordinary potential and consequently, Zahra joined Dignosco on one of our competitive Need-Blind seats where she was offered a flexible financial package.
Zahra's aptitude for STEM was what stood out to us as the site upon which a focused and successive profile could be built. In the two years we worked together, her growth was evident in the increasing ambitiousness of the projects that she took on. At International School Lahore she founded the school's first astronomical society as well as the first observatory, a project she developed and pitched to her school administration as a way to increase engagement in the sciences within the student body. Her interests in astronomy and space led her to the illustrious International Space Settlement Design Competition where her project secured a semi-finalist spot in the international qualifiers. Outside the classroom, Zahra conducted independent research in the hilly forests of Galiyat where she sampled oak trees to study carbon sequestration.
After two years of consistent work, Zahra secured two prestigious Ivy league admissions, receiving a fully funded undergraduate scholarship and aid package totaling $76,557 from the University of Pennsylvania which ranks #13 in the 2023 QS World University Rankings as well as a full-ride to Dartmouth College, ranked #12 in the 2022-2023 edition of Best Colleges by U.S. News, with an aid package totaling $83,047. While even higher test scores could be found in other applications, Zahra's stood out because of how authentically and honestly her experiences were captured. She now looks forward to an illustrious undergraduate degree at Penn that will take her to new heights, and we hope that Dignosco can once again be a part of that journey.
Zahra is one of the many students Dignosco has facilitated in disrupting the cycle of social stratification through nurturing an environment that allows students to dream beyond preconceived boundaries. We do not discriminate against families on their ability to pay and provide need-blind seats with flexible payment plans to students after a careful evaluation of their financial background. This has allowed us to shape the college counselling culture in Pakistan since 2009 being the only college counselling firm with over 100 Ivy League and 33 Oxbridge admissions. We believe in providing integrated college advice which helps us deliver against the odds and sustain exponential impact by empowering lives.