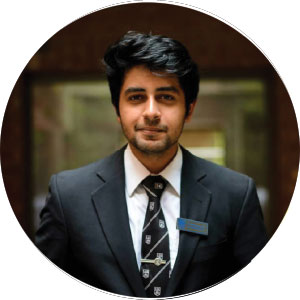 Moiz Jehangir
LGS JT, O Level: 12A*, 1A, 1B
A Level: 5A*
University of Pennsylvania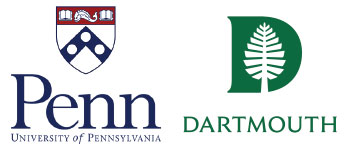 From LGS JT Corridors to Ivy League Halls
From the corridors of LGS JT to the bustling streets of Pakistan, Moiz Jehangir's extraordinary narrative is a testament to exceptional accomplishments, unwavering dedication, and a unique artistic talent that has captured audiences. With an academic journey characterized by inspiring achievements and a commitment to community service, Moiz has indelibly left his mark on his school, his nation, and now the global stage.
Moiz's academic brilliance radiated from an early age. In his O levels, he attained a remarkable feat, garnering an impressive record of 12A*s, 1A, and 1B. This awe-inspiring achievement served as a prelude to his A levels, where his commitment to excellence continued to shine through, resulting in a stellar performance with 5As. Moiz's exceptional intellectual prowess was matched by his exceptional leadership abilities. He ascended to the coveted role of council head during his O levels, a distinction achieved by only a select few at LGS JT. Building upon this triumph, he further distinguished himself by becoming the esteemed headboy in his A levels, joining an illustrious group of individuals who have held this esteemed position.
Moiz's passion for public speaking and diplomacy blossomed alongside his academic achievements. As a valued member of the Pakistan National Debates team, he proudly represented his country at the esteemed World Schools Debating Championships (WSDC). With his eloquence, incisive reasoning, and masterful articulation of intricate ideas, Moiz emerged as an exceptional orator, captivating audiences with his compelling speeches. His remarkable acumen in Model United Nations (MUN) engagements garnered him numerous accolades, consistently earning him recognition as a distinguished delegate. Moiz's ability to navigate complex global issues and advocate for transformative change exemplified his remarkable diplomatic skills and intellectual prowess.
Yet, Moiz's talents transcended the realms of academia and debate. As a true artist at heart, he discovered his creative outlet through cardistry, an awe-inspiring form of artistic expression. With delicate movements, Moiz astounded his audience with his flawless manipulation of playing cards, transforming them into captivating works of art. This exceptional talent, showcased in the vibrant streets of Pakistan, underscored Moiz's ability to captivate audiences and elicit joy through his mesmerizing artistic displays.
Moiz's journey extended far beyond individual accomplishments, as he wholeheartedly embraced the spirit of community service. Actively engaging in a myriad of projects, he selflessly dedicated his time to volunteering at local organizations including Next Generation Pakistan and spearheading initiatives aimed at uplifting underprivileged communities. Moiz's compassionate spirit and unwavering commitment to serving others were evident in every endeavor he undertook. These experiences deepened his understanding of social responsibility and fueled his passion for effecting meaningful change.
Raised by a single father, Moiz's path traversed geographical boundaries. Having traversed through South Africa before finally settling in Pakistan, he cultivated a multicultural perspective that enriched his worldview. Driven by an insatiable thirst for knowledge and propelled by strong ambition, Moiz received coveted offers of admission from prestigious universities including University of Pennsylvania (UPenn), Dartmouth College, Duke University, Colby College and NYU Abu Dhabi. With full-tuition scholarships and financial aid packages in his grasp, Moiz made the momentous decision to embark on his academic journey at the University of Pennsylvania (UPenn). There, he fervently delved into the study of public policy and economics, immersing himself in the exploration of pressing societal issues and the formulation of transformative solutions.
Moiz is one of the many students Dignosco has facilitated in disrupting the cycle of social stratification through nurturing an environment that allows students to dream beyond preconceived boundaries. We do not discriminate against families on their ability to pay and provide need-blind seats with flexible payment plans to students after a careful evaluation of their financial background. This has allowed us to shape the college counselling culture in Pakistan since 2009 being the only college counselling firm with over 100 Ivy League and 33 Oxbridge admissions. We believe in providing integrated college advice which helps us deliver against the odds and sustain exponential impact by empowering lives.
Begin your path to academic greatness with our Ivy League and Oxbridge Counselors. Gain comprehensive guidance, personal mentoring, and feedback. Contact us today to elevate your success.