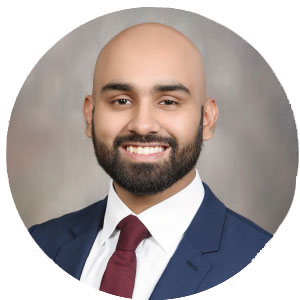 MOAZ MAHMOOD
University of Illinois at Urbana-Champaign
CGPA 3.18 GMAT 720
University of Cambridge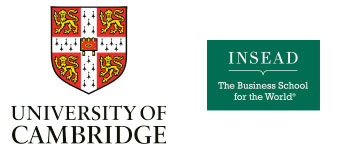 With an exceptional academic record serving as the cornerstone of his educational journey, Moaz Mehmood embarked on a path that would be guided by the invaluable counseling services of Dignosco. These services played a pivotal role in shaping his trajectory, allowing him to secure admission into the esteemed University of Illinois at Urbana-Champaign, where he pursued his undergraduate education in Chemical Engineering. Fueling his passion for knowledge, Moaz also ventured into the realm of Computational Science and Engineering, earning a distinguished certification in this cutting-edge discipline.
Driven by a relentless pursuit of growth and intellectual curiosity, Moaz's thirst for knowledge led him to explore new horizons. After gaining invaluable industry experience as a Process Engineer and Product Manager at Nimir Industrial Chemicals Limited, he embarked on his next transformative journey — applying to prestigious Master's programs worldwide. Recognizing the unparalleled support and guidance offered by Dignosco, Moaz once again turned to their integrated counseling services to build a compelling application that would open doors to the world's top institutions.
In a remarkable testament to his achievements, Moaz has secured a coveted seat at the University of Cambridge, Judge Business School. This remarkable milestone represents the pinnacle of his academic aspirations, affirming his exceptional talents and the extraordinary impact he is poised to make on the global stage. With this remarkable opportunity at hand, Moaz is primed to delve into the intricate realm of business management, further honing his skills and broadening his perspectives to shape a future defined by innovation, leadership, and positive change.
As Moaz prepares to embark on this transformative journey, he stands as a shining example of the transformative power of integrated counseling services. With each step he takes, he illuminates the path for others, inspiring them to embrace the unwavering pursuit of knowledge, harness their potential, and transcend perceived limitations. Moaz's unwavering dedication and commitment to excellence position him as a beacon of inspiration, paving the way for a future where ingenuity and passion intertwine to create meaningful impact.
Dignosco provides topnotch integrated counselling services through its priority plus package. This has allowed us to shape the college counselling culture in Pakistan since 2009 being the only college counselling firm with over 100 Ivy League and 33 Oxbridge admissions. We believe in providing integrated college advice which helps us deliver against the odds and sustain exponential impact by empowering lives.