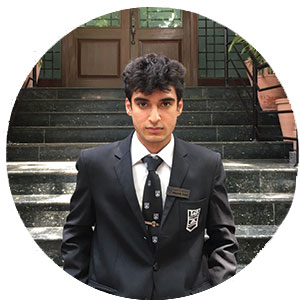 Ibrahim Tahir
LGS, JT, O Level: 3A*, 5A
SAT: 1450
Bucknell University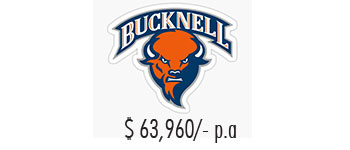 From Kicking Goals to Hitting Books: An Inspiring Journey to Bucknell University.
The path to success is often strewn with thorns. Every year students can achieve their goals through years of effort and discipline. But often, unforeseen, and unjustifiable circumstances obstruct that path, create disadvantages and close doors permanently, and ultimately result in unfulfilled dreams. It falls in these circumstances squarely on the shoulders of the individual to adapt, adjust, and power through the challenges that have been presented to them and rise to the occasion. A rare student is one that at a young age realizes the unfairness of the world that can at any time strike and that one must always be prepared to display the courage to overcome circumstances. Ibrahim is that student.
While his father taught at the University of Punjab and inculcated in him the academic capabilities befitting a son of a Professor, Ibrahim's passions lay on the football field where his dazzling talent had set him up for a long and prosperous career as a professional football player. He dedicated himself to the pitch and dreamed his dream almost to reality. A hard tumble on the football field sent him to the hospital where the doctor informed him that he had a case of knocking knees and that the loose ligaments in his knees meant that he could never play football ever again. Deeply troubled and with his passion robbed from him, Ibrahim found inspiration in his academics. With Dignosco, he was able to develop his application to its fullest potential, ultimately securing a fully funded admission into Bucknell University ranked #37 out of 210 National Liberal Arts Colleges in the United States.
Dignosco does not discriminate against families on their ability to pay and provides need-blind seats with flexible payment plans to students after a careful evaluation of their financial background. This has allowed us to shape the college counselling culture in Pakistan since 2009 being the only college counselling firm with over 100 Ivy League and 33 Oxbridge admissions. We believe in providing integrated college advice which helps us deliver against the odds and sustain exponential impact by empowering lives.