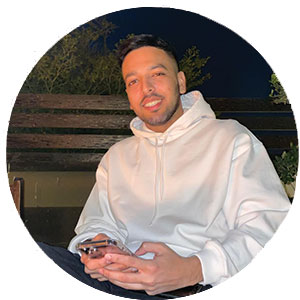 SYED HAIDER ABBAS JAFRY
Pace University BBA Finance
CGPA 3.2 GMAT 680
University of Oxford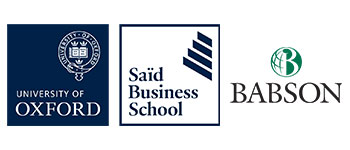 From Entrepreneurial Beginnings to the University of Oxford MBA Program
As the gates of opportunity swung wide open, Haider Jafry stood at the threshold of success, poised to embark on a remarkable journey. Fresh out of university, he wasted no time in igniting the flames of entrepreneurship, establishing not just one, but three distinct ventures that embody his visionary spirit. With an unwavering commitment to inclusivity, Haider crafted organizational structures that nurtured creativity, collaboration, and innovation within each enterprise. Now, armed with two extraordinary MBA admissions from Babson College and the prestigious University of Oxford, Haider eagerly prepares to infuse international business practices into the startup landscape of his homeland.
Entrepreneurship courses through Haider's veins, an inheritance woven into the very fabric of his upbringing. As he witnessed the remarkable journeys of his grandfather and father, who fearlessly built their businesses from the ground up and demonstrated leadership in their respective industries, he was inspired to forge his own path. Drawing invaluable lessons from their experiences, Haider is determined to leave an indelible mark on the entrepreneurial landscape, fueled by a relentless drive to create his own legacy.
With a boundless spirit of innovation and an insatiable hunger for knowledge, Haider now stands as a beacon of entrepreneurial prowess. His ventures, born out of a deep-rooted passion to make a meaningful impact, showcase his visionary approach and ability to create inclusive organizational structures. Through his ventures, he has not only transformed mere ideas into thriving businesses but also cultivated an environment that empowers individuals to unleash their full potential.
In recognition of his exceptional talents, Haider has been bestowed with two incredible MBA admissions, each offering a unique platform to deepen his understanding of global business practices. Babson College, renowned for its dedication to entrepreneurial education, stands ready to shape Haider into a trailblazer equipped with the knowledge and tools to navigate the intricacies of the startup world. Meanwhile, the University of Oxford, a venerable institution with centuries of academic excellence, beckons Haider to embark on a transformative journey that will refine his strategic acumen and broaden his perspective.
As Haider prepares to embark on this exciting new chapter, his entrepreneurial spirit blazes brightly, fueling his determination to disrupt traditional paradigms and make a lasting impact. With his relentless drive, innovative mindset, and a wealth of experiences garnered from his upbringing, Haider aspires to shape the future of the startup ecosystem in his homeland. Drawing from the wellspring of knowledge and global perspectives he will gain during his MBA journey, he aims to revolutionize the entrepreneurial landscape, forging a path that not only fosters economic growth but also champions inclusivity and sustainable practices.
Dignosco provides topnotch integrated counselling services through its priority plus package. This has allowed us to shape the college counselling culture in Pakistan since 2009 being the only college counselling firm with over 100 Ivy League and 33 Oxbridge admissions. We believe in providing integrated college advice which helps us deliver against the odds and sustain exponential impact by empowering lives.