Learning outside classroom walls
Opting for a Gap year, I thought would be like living a colorless life the whole year. However, it was during this time I was exposed to the Dignosco's ELP (Experiential Learning Program). Although, hesitant to join a complete group of strangers for my very first tour to Ayubia National Park, the tour proved to be something I could never forget of and hence, couldn't regret this decision of mine to opt for the gap year. Obtaining new experiences and remaining out of our comfort zone throughout, is what this ELP is all about, and this is what allows people to identify their true inner self and push them beyond their, so called "identified" limits. This is what I have experienced throughout this journey with Dignosco.
I always had been exuberant about travelling, but through these tours of Ayubia National Park, Changa Manga Forest, and Lal Sohanra National Park, I was exposed to some different type of travelling; starting with a group of strangers at most to developing lifetime friendship at the end, observing animal species close to extinction too closely, and spending nights in the shelter camps.
Exploring Northern Pakistan
On my first tour to Ayubia National Park and Thandiani (a hill station), we were accompanied by SSG commandos, the management team (Mubashar Bhai and Usman Bhai) who were always giving us instructions on setting up camps, ways to make trekking easier, and most importantly the navigation techniques; identifying and using north star, sunrise or sunset etc., and the field team which made such succulent meals along with pakoras/french fries with tea (a treat to have within these dense forests). Coaster rides were often accompanied by music and chanting which was too amusing to be not a part of. Dignosco team made sure, we were always safe (medical facilities) and remained connected with our families through the use of satellite phone in the areas where no networks were accessible.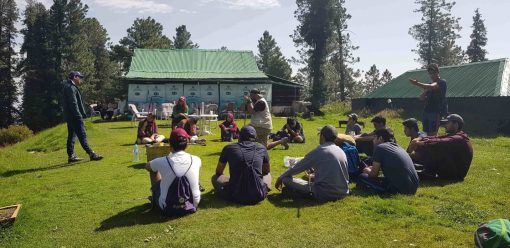 Wildlife Conservation
Throughout our trekking in the forest, we were accompanied by wildlife experts from WWF, who continued to guide us about habitat and the activity of common leopards. Taking observations through equipment like binoculars (provided by Dignosco), while installing camera traps at night really gave the feeling of real-life research and aimed to fulfill one of the ELP's aim of raising awareness about species close to extinction. My unforgettable experiences of this tour with Dignosco continued to inspire me to join the ELP again for the Changa Manga Forest and Lal Sohanra National Park tour.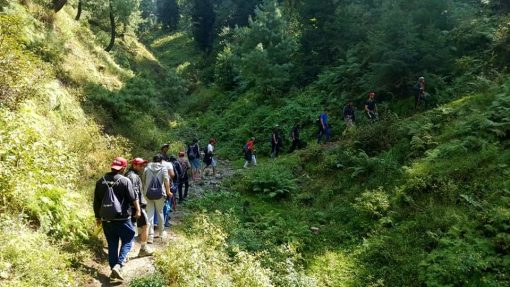 Vulture Habitat Study
Although, it was a single night stay in Changa Manga – core habitat for many wildlife species – we were briefed about the vultures' habitat by wildlife experts (arranged by Dignosco), and reasons why they were so close to extinction in Pakistan. Learning other skills like different type of knots and survival techniques (building a fire, navigation, etc.) were also imparted to us by the ELP management team.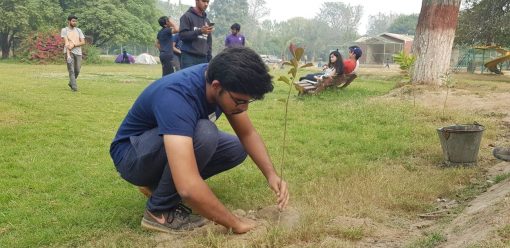 Blackbuck Habitat Analysis
Similarly, in Lal Sohanra National Park, we conducted research on black bucks, and various other type of antelopes. Getting to know the history of Derawar Fort; how the different nawabs fought for the throne, through the local guide provided by Dignosco, was certainly a new experience; combining travelling with geographical history. The way in which I was able to interact with the locals, learn their culture and traditions, getting accustomed to their problems mainly due to geography, enjoying their folk music and engaging in their cultural functions made me feel like I was a part of their close knit community. The dance and singing around the bonfire has always been the trademark of these tours of ELP.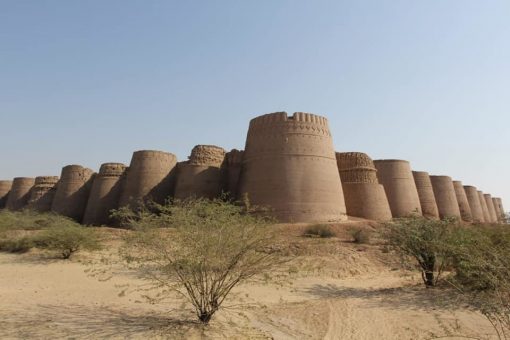 Travelling with Dignosco, exposed me to the diverse culture and traditions, which I never thought would have existed in our country. The melting pot of Indian, Persian, Afghan and Asian influence, consisting of various ethnic groups like Punjabis, Sindhis, Balochis, Pathans, Kashmiris, and much more, and each differing in physical appearances, food, dress, music, etc., serve to represent Pakistan in a whole new positive way; and not the present image of our country in international media.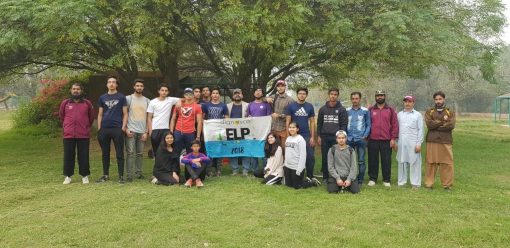 The experience with the ELP team and Dignosco really have helped me to identify my undiscovered abilities, through these difficult yet amazing treks and researches, which I will remember throughout my life time.
Jalal Ahmad Farooka is currently studying A levels from Aitchison College and intends to do his undergraduate degree in Mechanical Engineering.